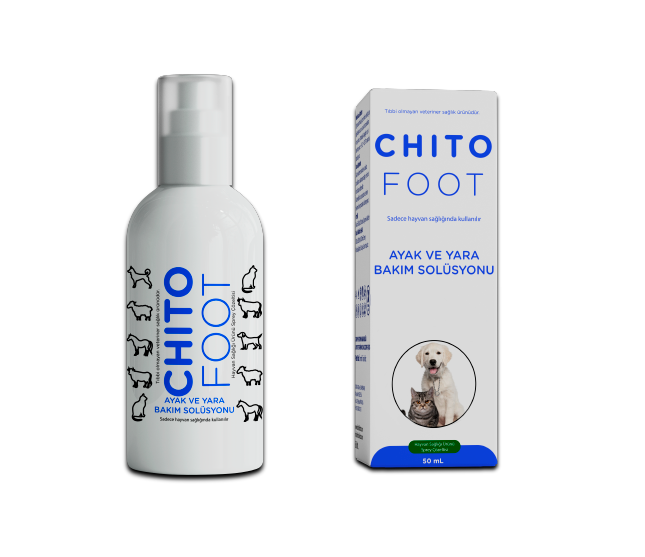 PET GROUP WOUND AND FUNGUS CARE SOLUTION

Adaga chitofoot is a veterinary health product that is suitable for use in all pet (cat, dog, rabbit, bird species, etc.) injuries and diseases.
Chitofoot, which is effective in removing bacteria, fungi and viral lesions, is suitable for general animal health. It is a non-medical veterinary health product that provides the removal of foot and nail lesions, especially in cattle, sheep and horses, and helps the treatment of udder rashes, umbilical cord infections and wounds after dehorning.