The first domestic and national chitosan producer "Adaga"
Adaga A.Ş, the first domestic and national chitosan producer, attracted a lot of attention at the İzmir Fair.
Adaga As, the first domestic and national chitin-chitosan producer in Turkey. attracted a lot of attention at the izmir fair. Chitosan, animal health product Chitofoot Foot and nail care solution and plant nutrition products containing special chitosan attracted the most attention of the exhibitors. Veterinarians and cattle breeders were informed about the Chitofoot product developed by ADAGA as a result of R&D studies, that it is effective in digital dermatitis, heel erosion, sole ulcer and various injuries. In addition, studies conducted at Ceylanpınar Tigem and Mehmet Akif Ersoy University were shared with veterinarians. Special fertilizers named Adaga Nanocop and Nanowet containing chitosan became the focus of attention of foreign participants.
Adaga, the pioneer of chitosan in agriculture and other sectors, produces high quality chitosan. . Adaga company is rapidly advancing towards producing domestic and national products containing chitosan. At the same time, more than 40 kinds of plant nutrition products are produced within the company.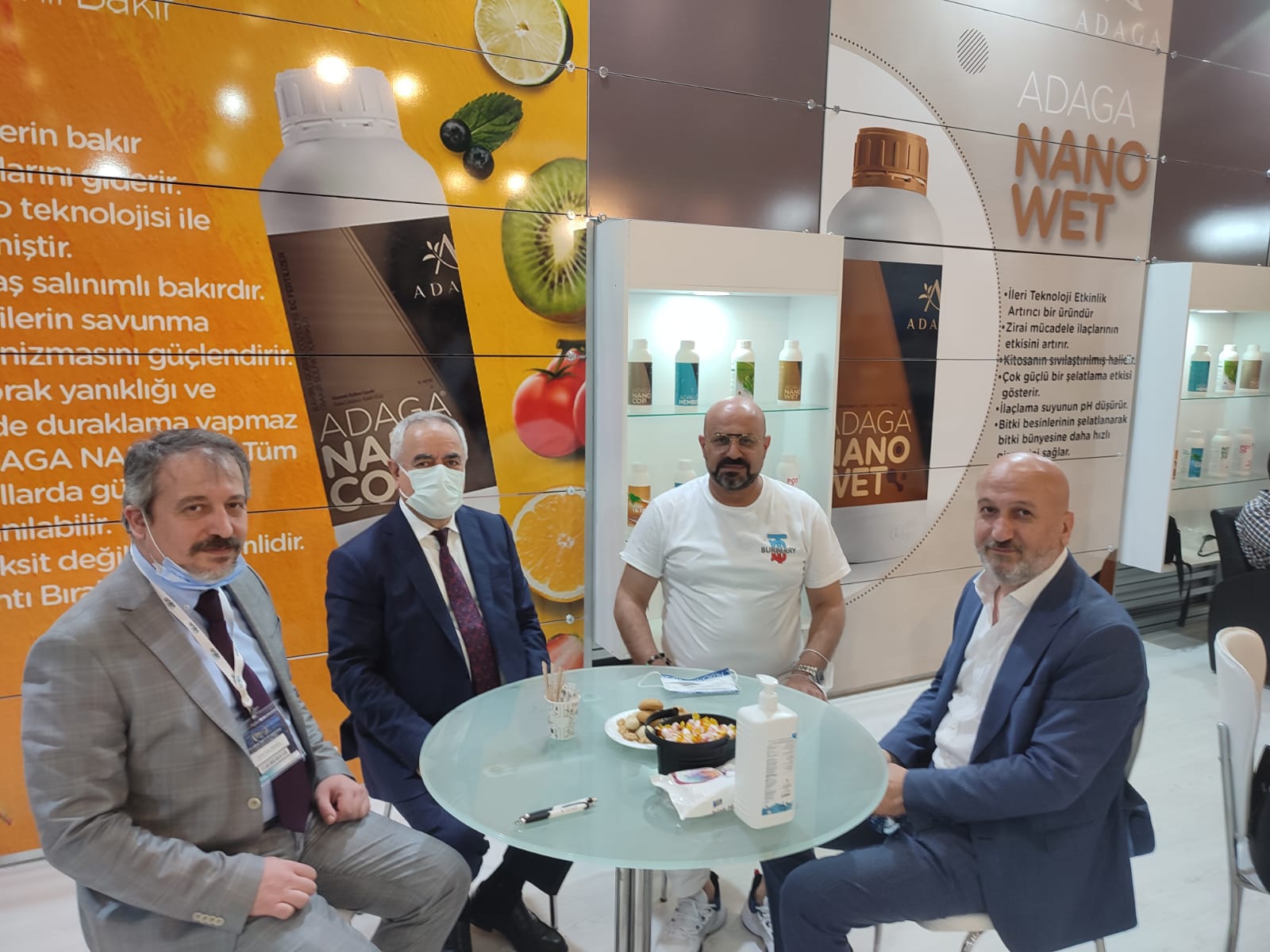 Chitosan is obtained as a result of deacetylation of chitin, which is the most abundant amino polysaccharide after cellulose in nature. Chitosan has antibacterial, antifungal, antiviral and insecticidal effects thanks to its polycationic structure. Chitosan has a structure that supports healing in plant tissues. By forming a complex and increasing growth factors, chitosan supports tissue growth and helps injured plants to heal.
In general, it is intervened with chemical poisons. Chitosan emerges as a candidate to take on the fight against all these groups alone.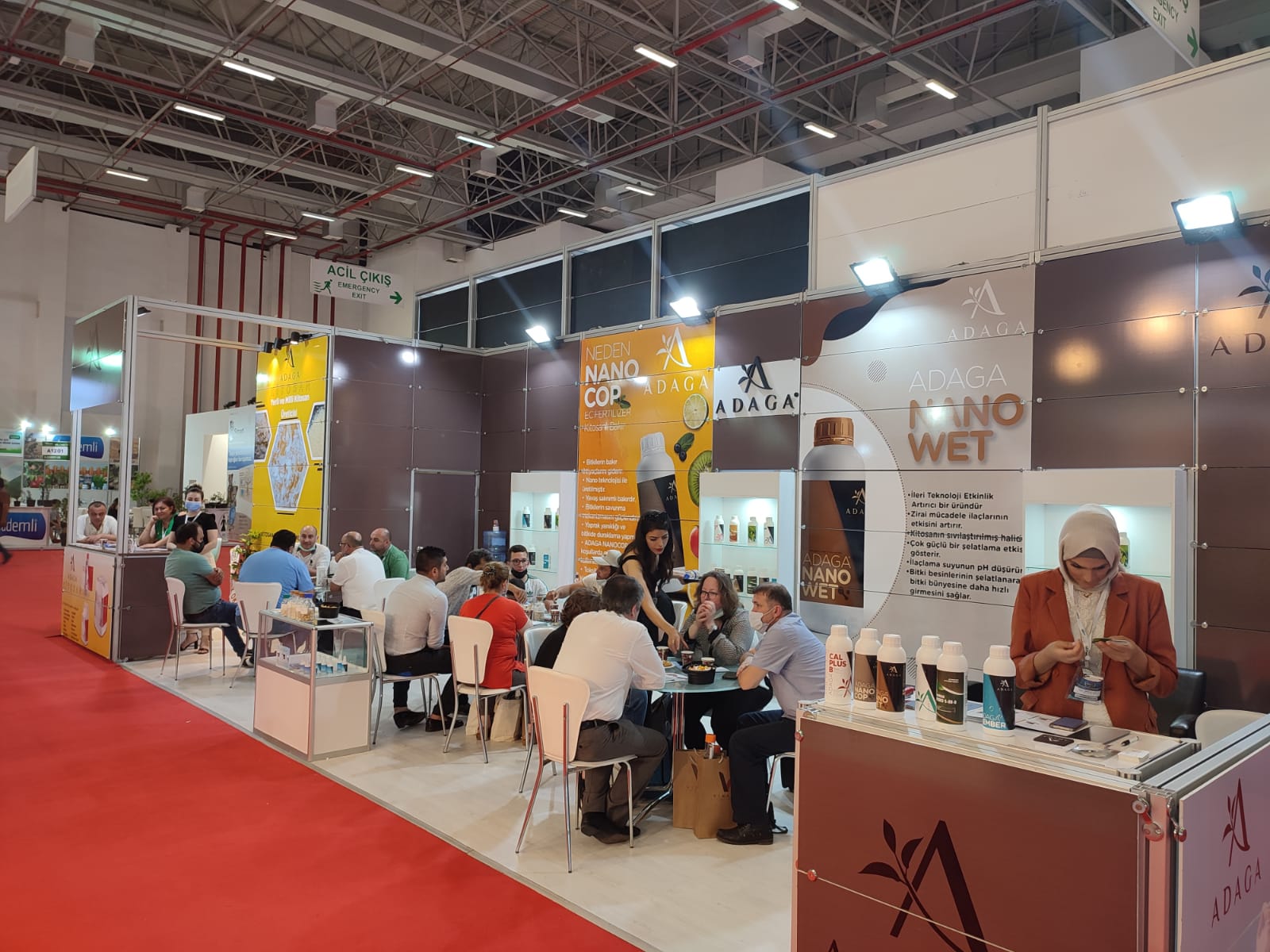 Trials and articles of many scientists are evident with positive results. Starting from here, as a Chitosan manufacturer, we lead other entrepreneurial companies in the field of agriculture and develop products that are harmless to nature, people and animals.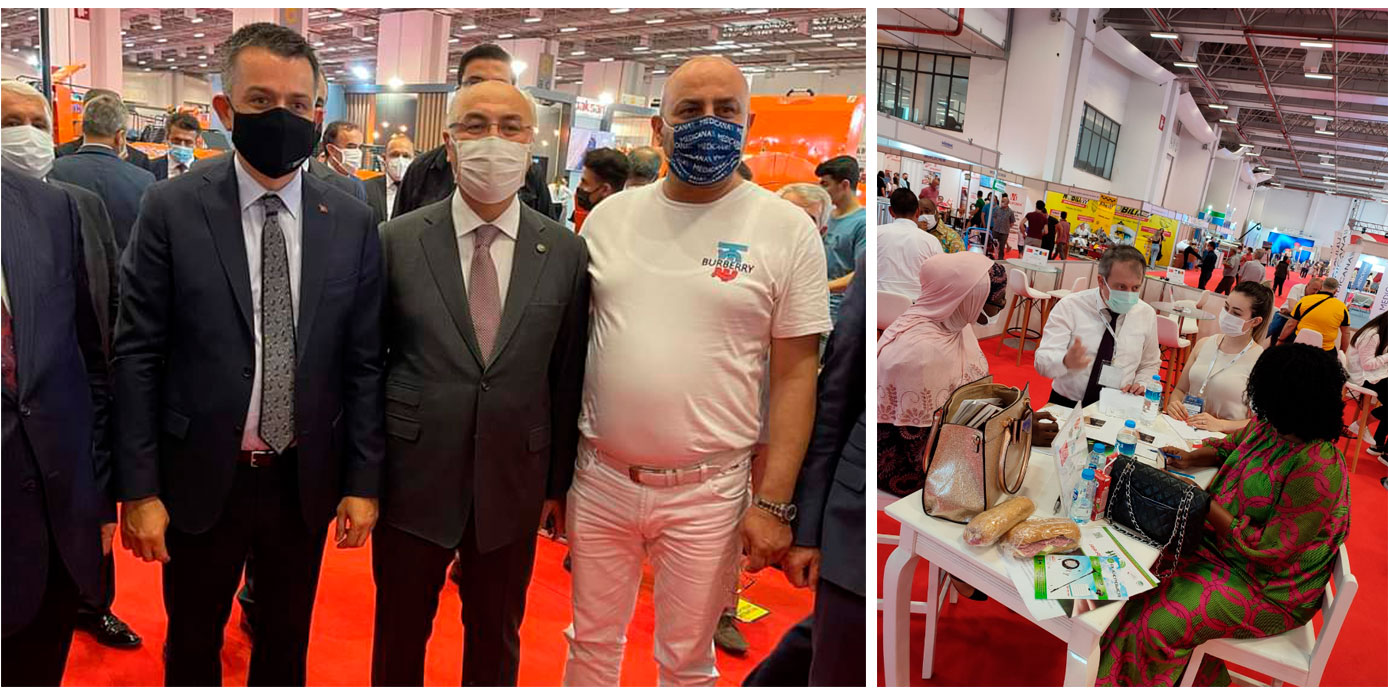 Our Minister of Agriculture Bekir Pakdemirli and Deputy Minister Mehmet Hadi Tunç congratulated our chairman of the board of directors, Zeki Yusufoğlu, for the production of chitosan, an intermediate and innovative product for many sectors in Turkey.
You can contact Adaga for products that you can use safely for digital dermatitis, heel erosion, sole ulcer and all wounds in animals and to grow products away from agricultural pests and chemicals.
Click on the link below to review the news on Çiftçi TV;
https://www.ciftcitv.com/genel/ilk-yerli-ve-milli-kitosan-ureticisi-adaga/