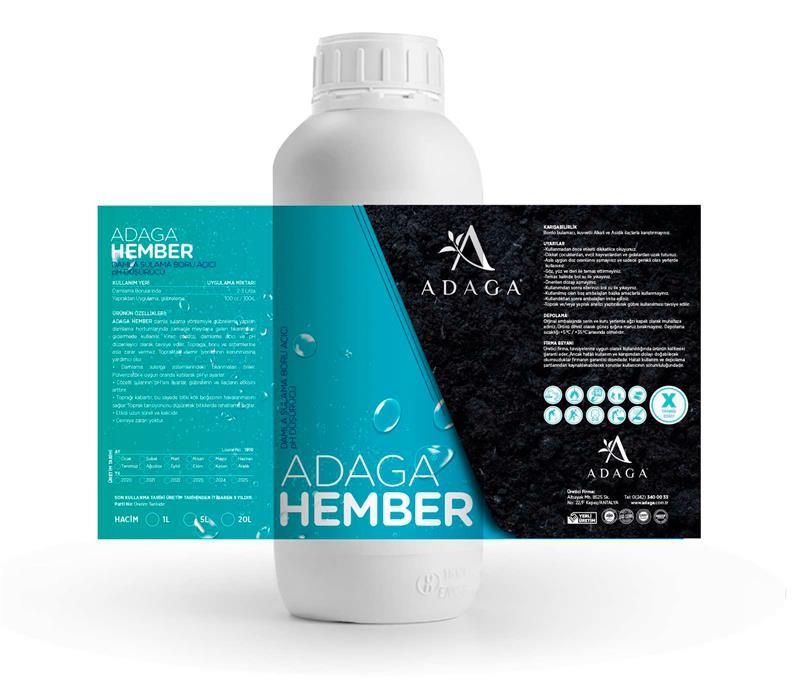 DRIP IRRIGATION PIPE OPEN, PH LOWER AND LIME CRUSHER
DRIP IRRIGATION PIPE OPENER
pH LOWER AND LIME CRUSHER
Product Features:
ADAGA HEMBER is used to remove the blockages that occur over time in the drip hoses fertilized with the drip irrigation method. It is recommended as a descaler, drip opener and pH regulator. It never harms the soil, pipes and systems. Helps preserve iron ions in the soil
Note: It is produced from mineral acids.
• It prevents blockages in drip irrigation systems. It adjusts the pH by adding it to the sprayer at the appropriate rate.
• Adjusts the pH of solution waters, increases the effect of fertilizers and pesticides.
• It makes the soil fluffy, thus it provides aeration of the root neck of the plant. It provides relief in plants by reducing soil tension.
• Its effect is long-lasting and permanent.
• It does not harm the environment.
USAGE :
With Drip Irrigation: 3-4 liters/decare
With sprinkler: 3-4 liters/decare
By foliar application: 100 liters/100 cc